1
« on: December 12, 2019, 07:40:33 PM »
B&SR no. 8 arrived at Sheepscot this afternoon from the Maine Narrow Gauge Museum in Portland. No. 8 will be put on outside display on one the future roundhouse tracks off of the turntable. The locomotive needs a new boiler and MNGRR has no current plans to restore the locomotive to operating condition.
No. 8 being loaded up in Portland. The stack is off for vertical clearance. Wes Heinz photos.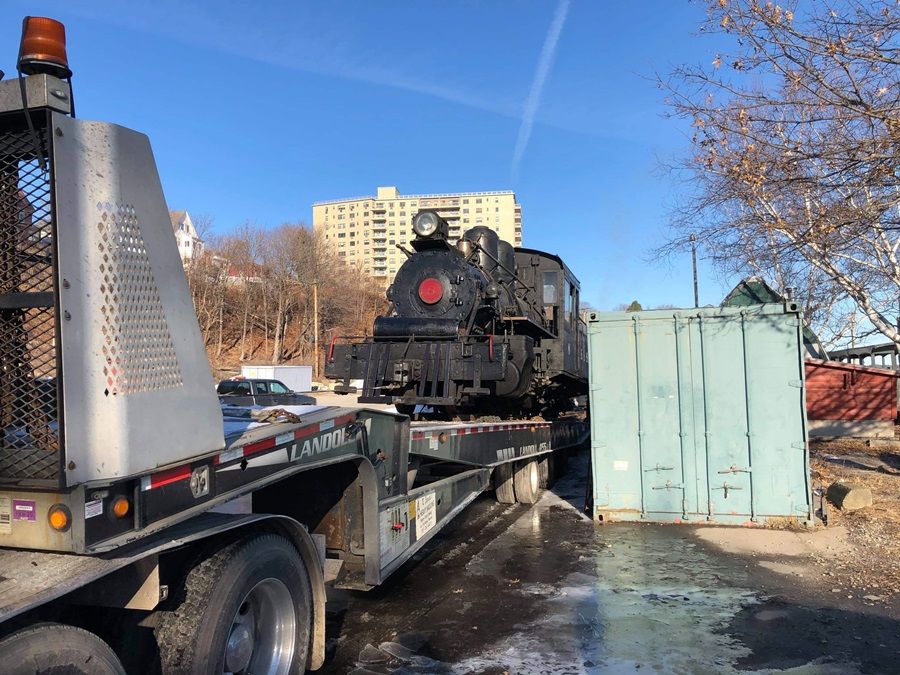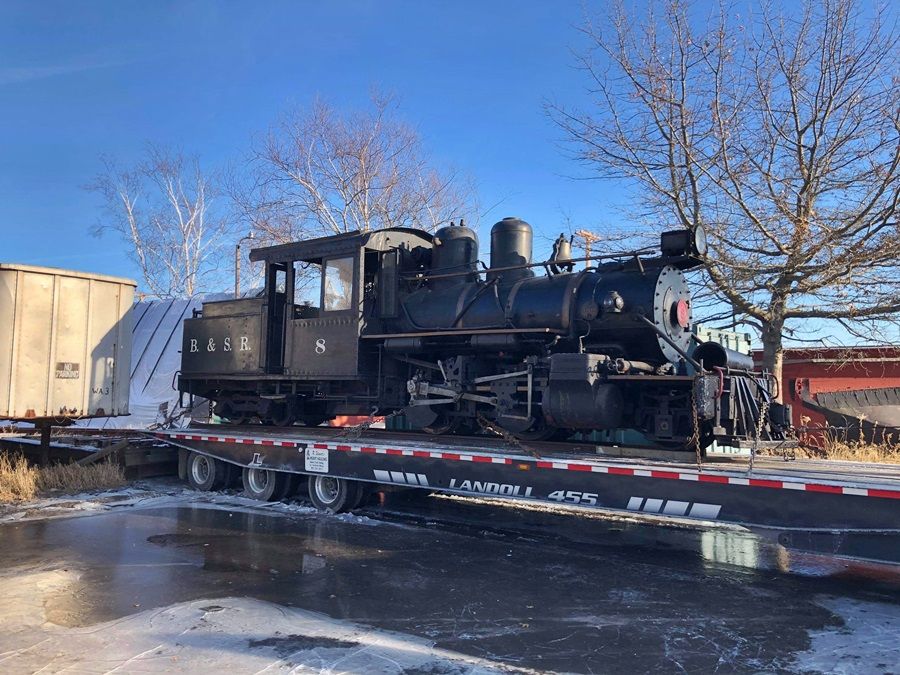 Arriving at Sheepscot and being unloaded on the ramp track.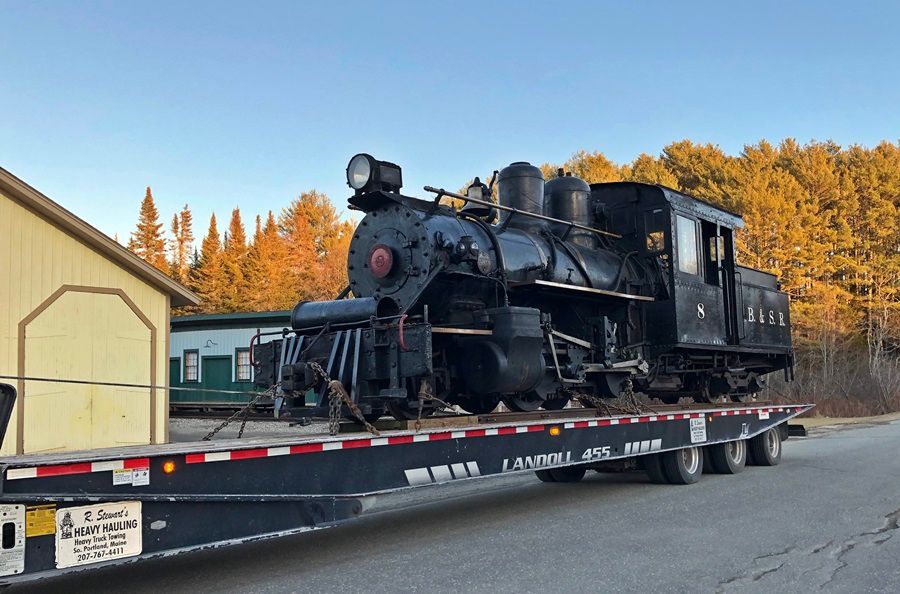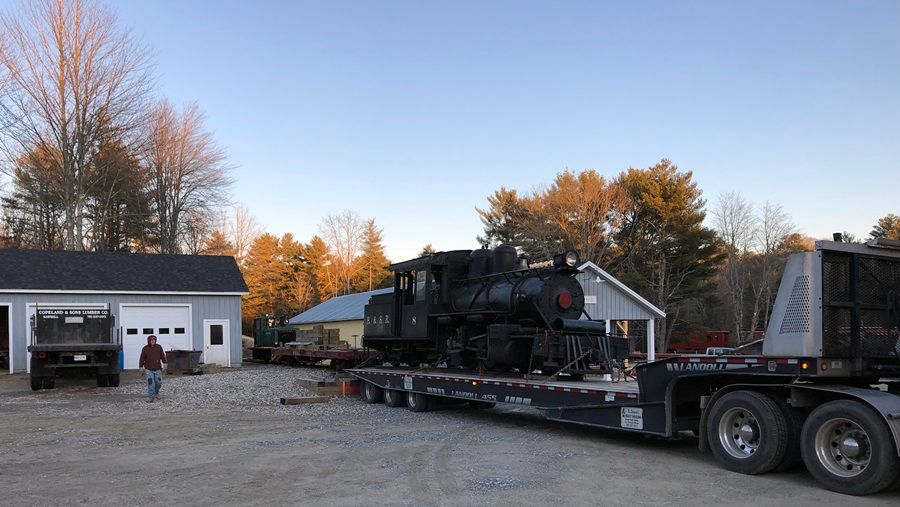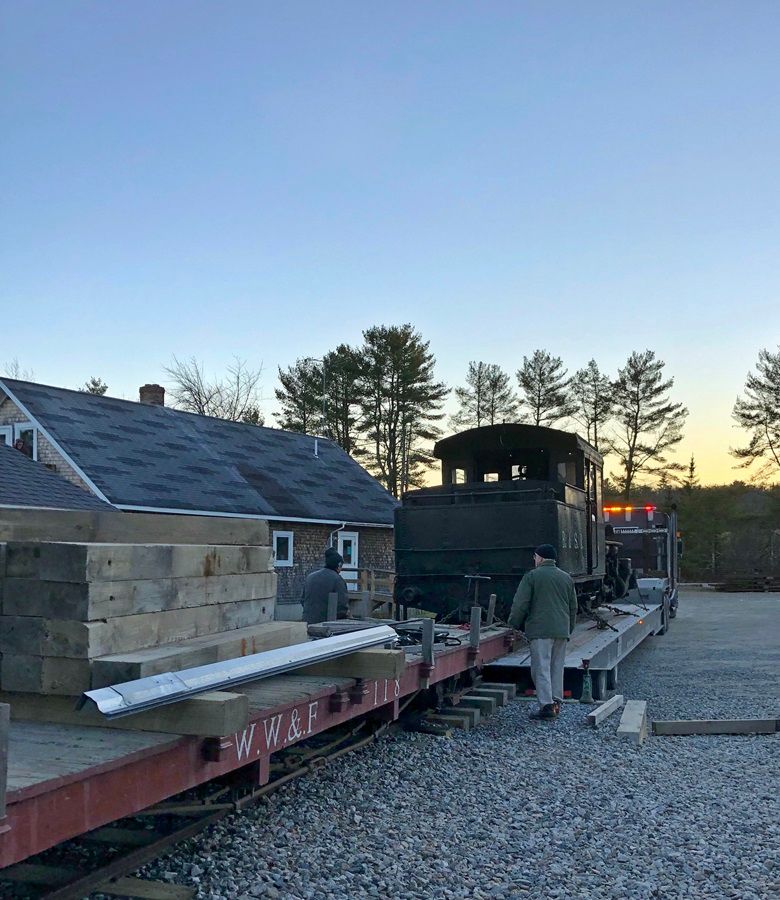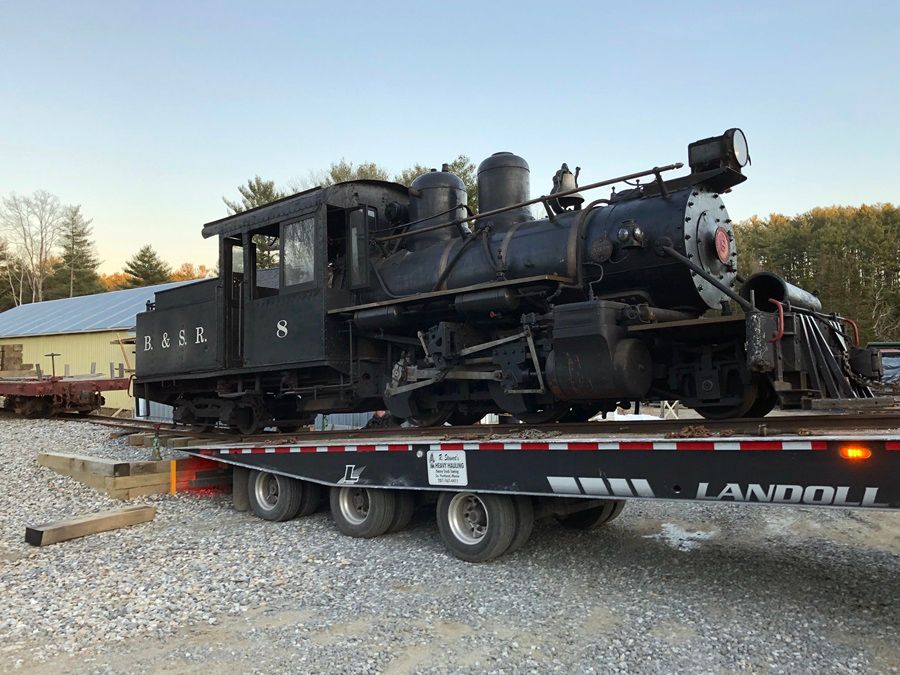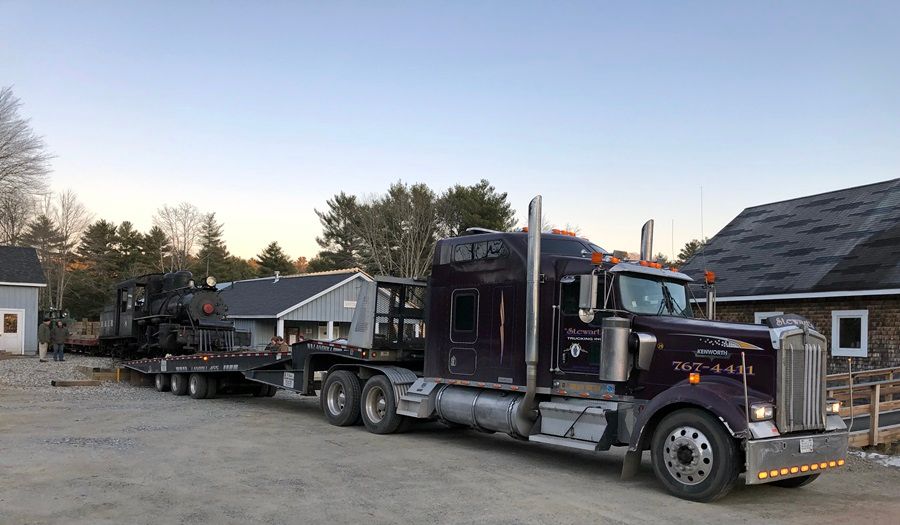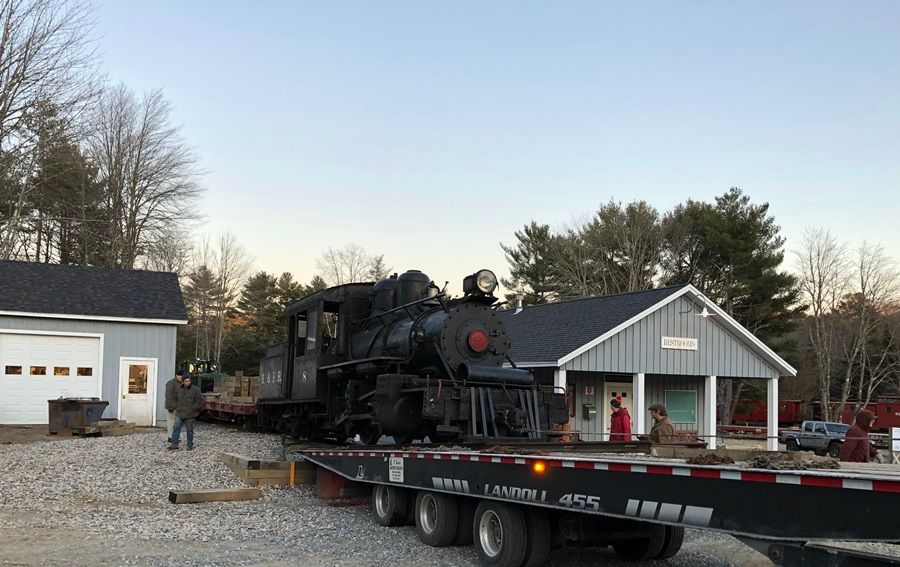 Parked inside bay 3 of the shop. A crew from MNGRR is cleaning the engine and touching up the paint before the locomotive goes outside on display tomorrow.