1
« on: January 28, 2019, 11:47:25 PM »
Monson no. 3 arrived at Sheepscot today for spring work weekend service. The plan is to have both 9 and 3 hauling ballast trains this spring down the mountain. No. 3 needs an annual state boiler inspection along with 9 so 3 was brought up to Sheepscot so both locomotives could be inspected at the same time.
No. 3 shared the truck up from Portland with Boothbay's S.D. Warren locomotive. The S.D. Warren locomotive was coming back from the Amherst show in Springfield, MA.
MNGRR no. 1 pulling no. 3 out of the engine house in Portland.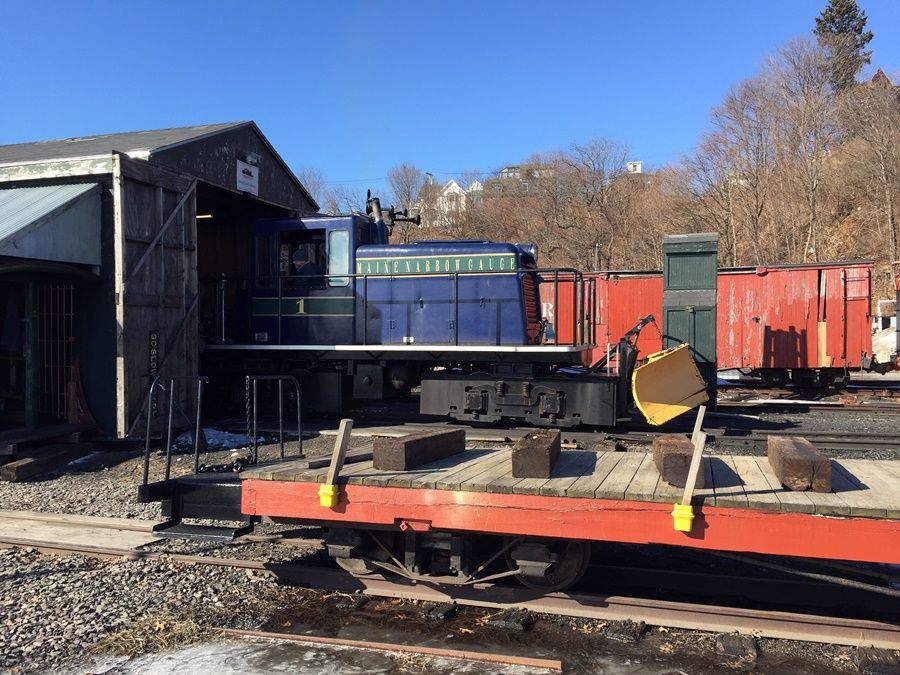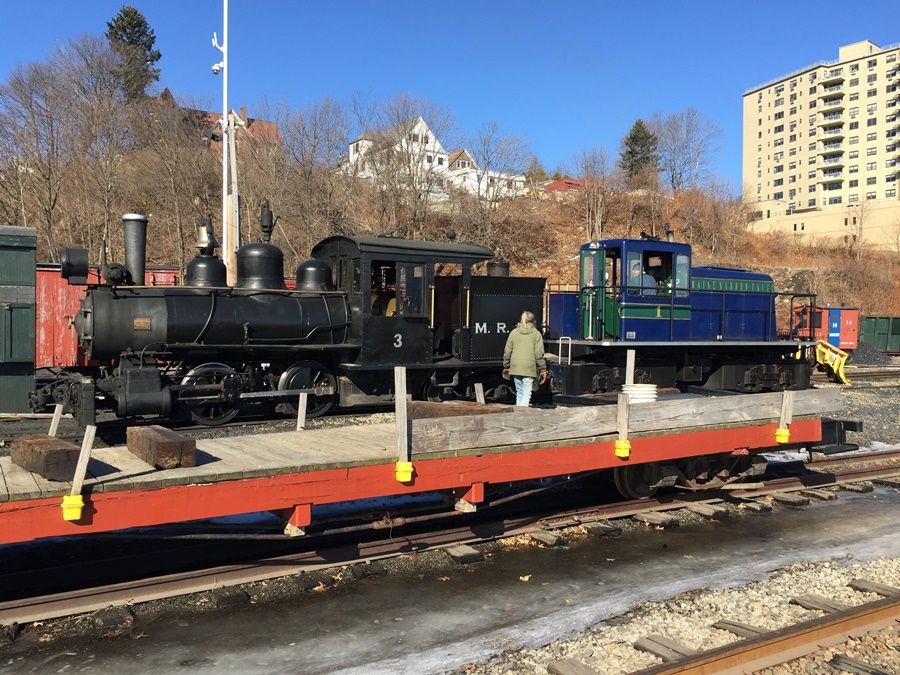 The truck backed into MNGRR's ramp track with the S.D. Warren locomotive.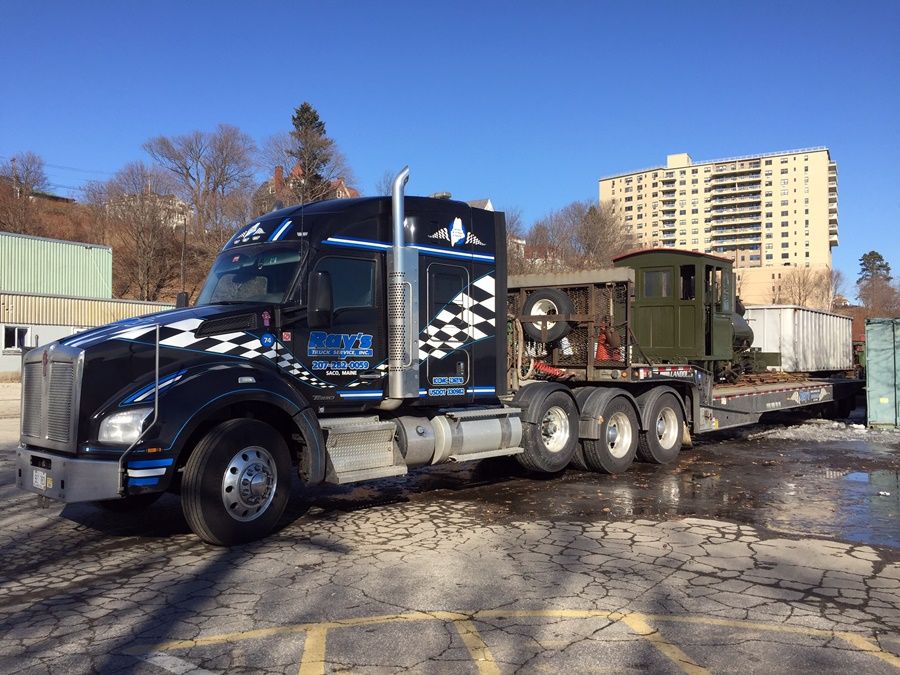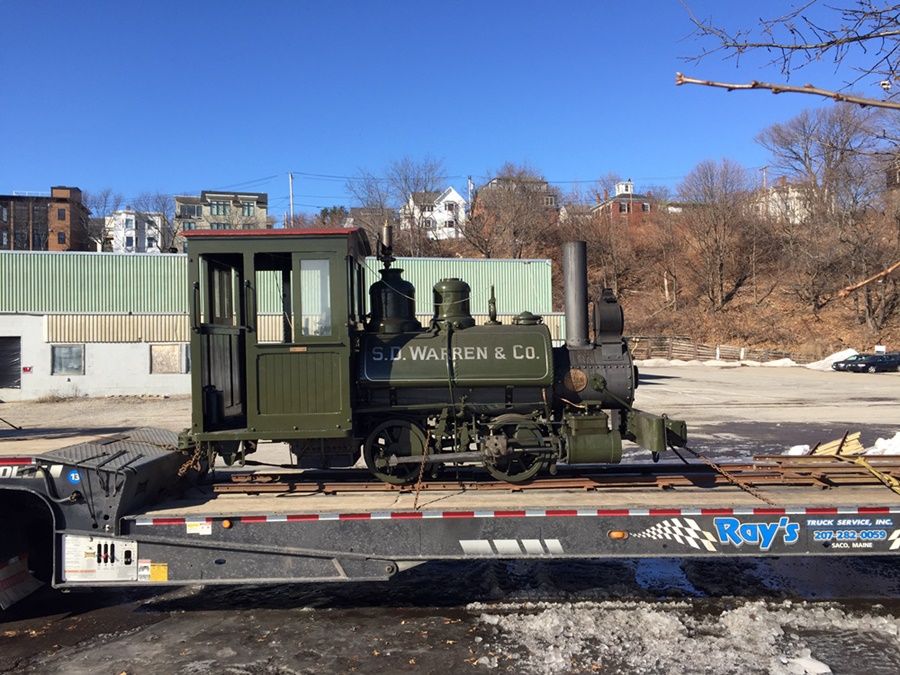 No. 3 being pushed up the ramp track and onto the trailer.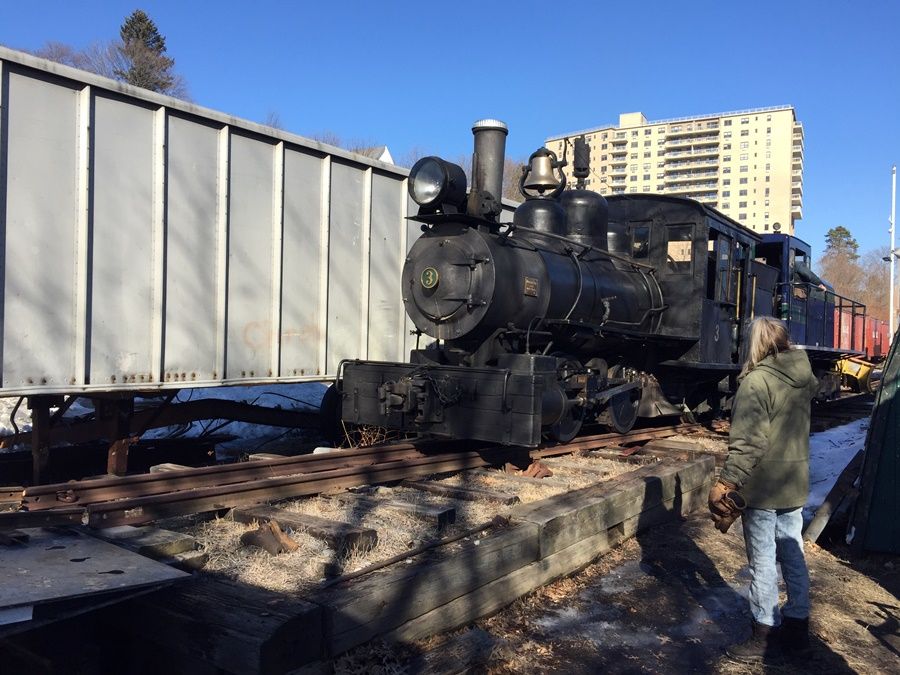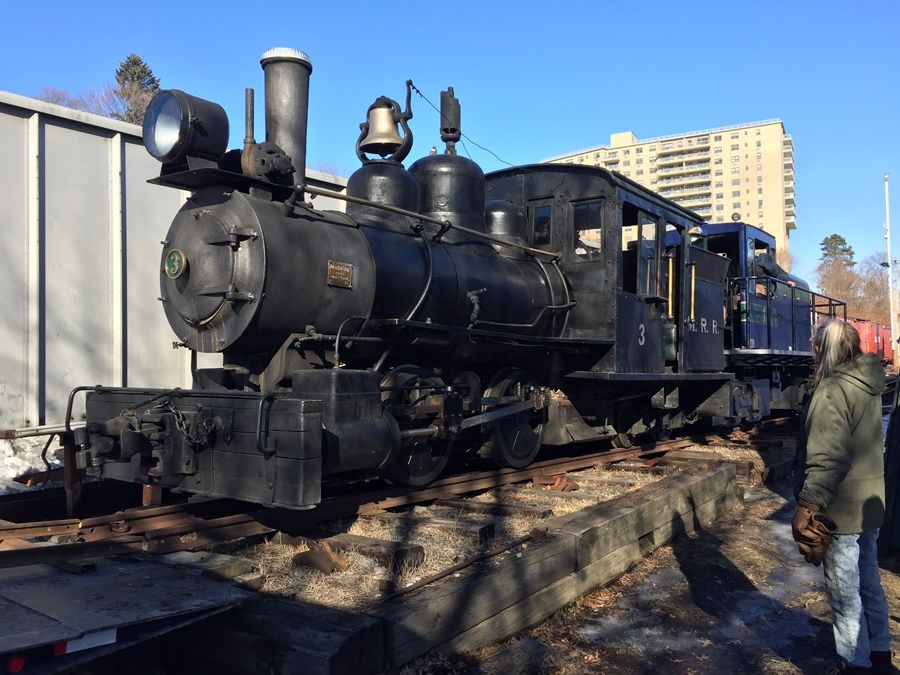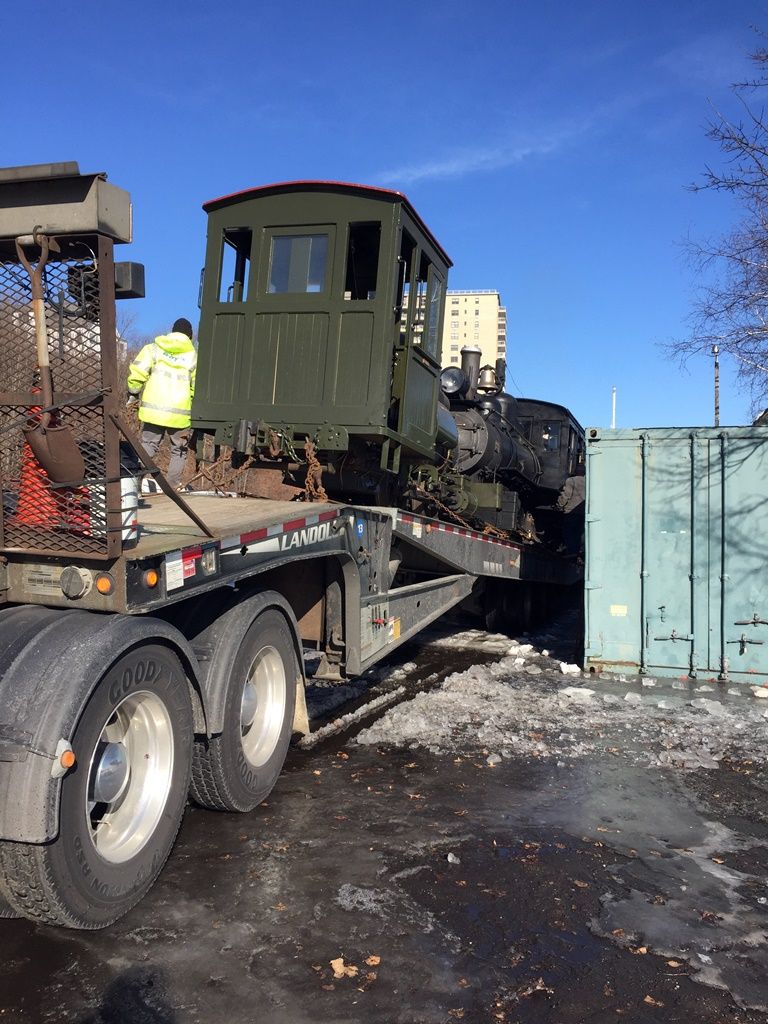 Loaded up in the Portland Company parking lot.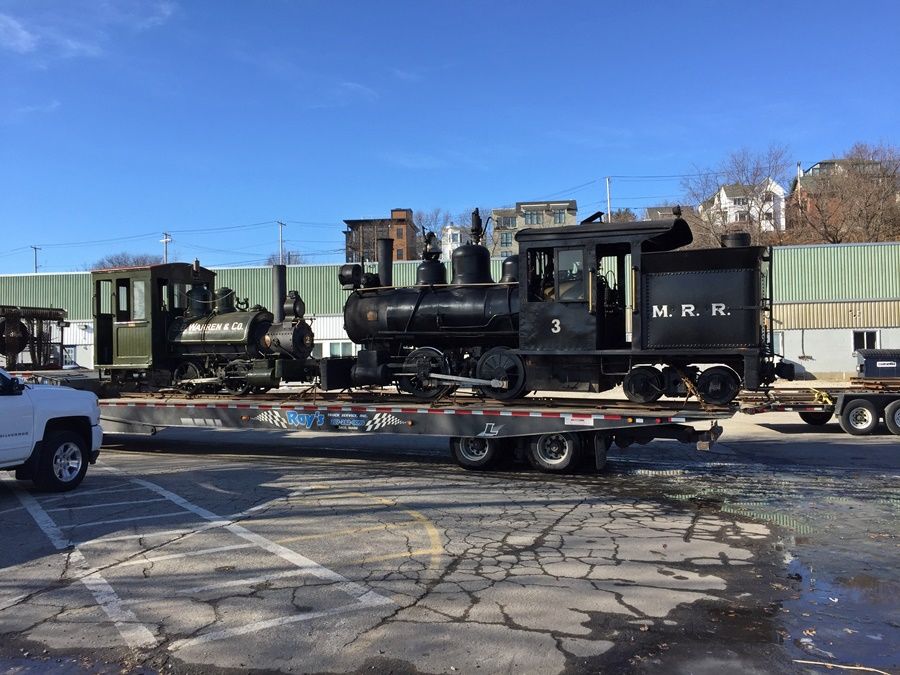 Backing into the ramp track at Sheepscot.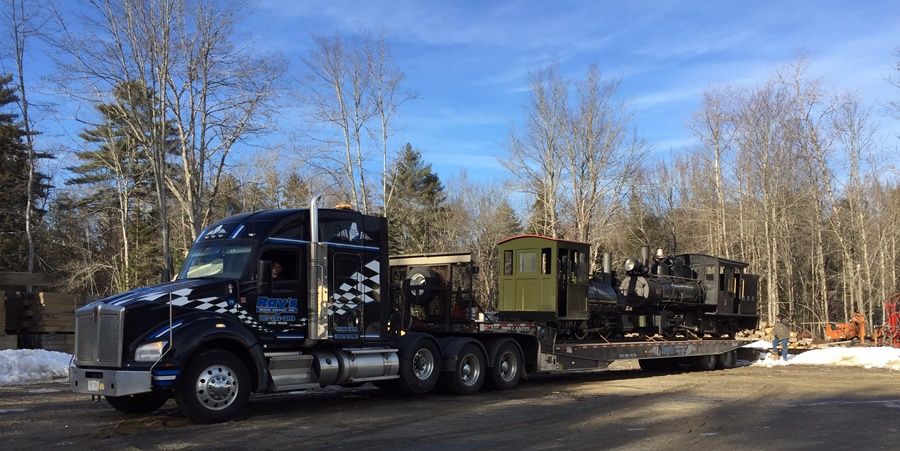 No. 3 off the trailer. The S.D. Warren locomotive continued it's truck trip over to Boothbay.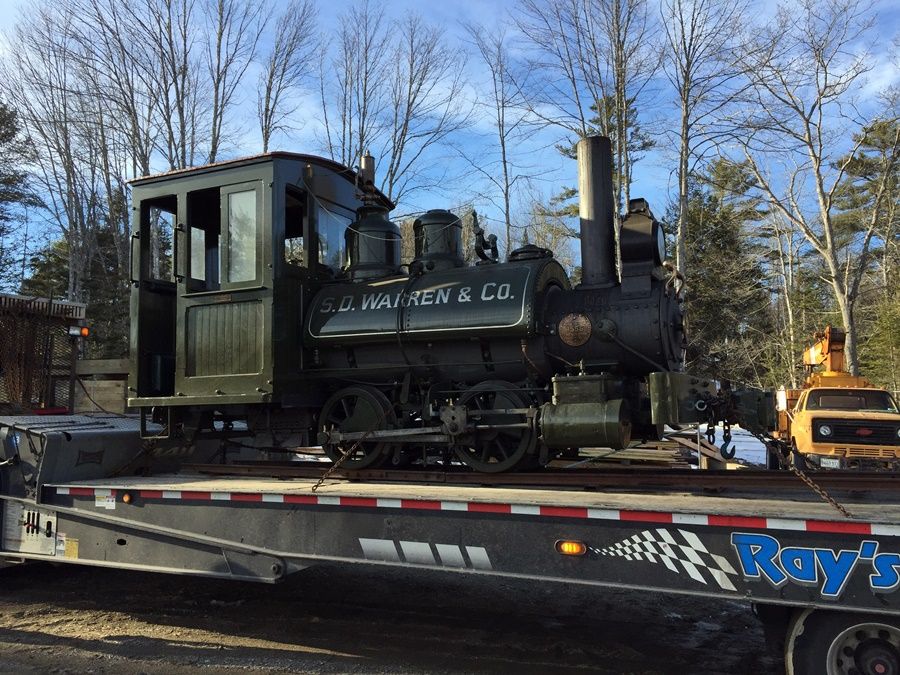 No. 3 being moved into the car barn.