1
« on: August 28, 2016, 12:00:22 AM »
A little over a year ago, Brendan brought a large patternmakers lathe back to the museum from the barn of someone in the area. He could tell the story much better than I could. Anyway, last May I evaluated the lathe to determine its condition, and how it could best be utilized by the museum. While I found it to be in good shape for not having been run in 50+ years, I was unable to find any sort of makers mark or label that woudl tell me the history of the lathe itself. I was perplexed, but didn't think much about that since. That was, until someone on the Old Woodworking Machines forum lamented "Every Maine shop should have a Fay & Scott lathe." I'd never heard of such a company before, nor could I figure out what that had to do with shops in Maine. So after some brief googling, its obvious that our lathe is a Fay & Scott. So you're thinking, "who cares, Alan?". I know... But here's the kicker, Fay & Scott was founded in 1881, and based in Dexter, Maine. They got their start by making patternmakers lathes, and apparently expanded to other machine tools and agricultural equipment. I have no way of being able to date the lathe, but based on its design and styling, I would be pretty comfortable in saying that it would have been built during the same time that the WW&F was in operation. Brendan could shed more light on it's history in the mid-coast, but it's also probably safe to say that it's never left the state. I was already thrilled to broaden the capabilities of the shop with it's addition. But given it's appropriate age, and geographic significance, I am kind of giddy with how perfect of a fit it is for our museum.
Brendan's pictures from July 2015 Work Planning thread: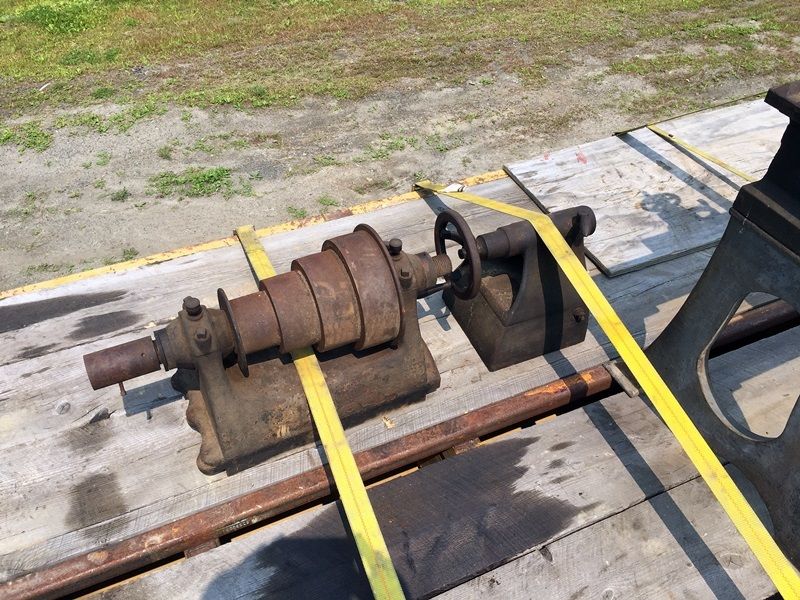 More info on Fay & Scott:
http://www.lathes.co.uk/fayscott/
I'll apologize for my tool related digression from the railroad talk, but hopefully some folks will get a kick out of this as I did
.